OUR PHILOSOPHY
To improve patient's oral health, self-confidence, and overall quality of life.
---
We aim to make a positive difference towards the oral health in people's lives by offering them the highest-quality dental care in a relaxed and comfortable atmosphere. Our team of professionals are highly educated, honest, compassionate, and committed. Our team works alongside with you in collaboration for the benefit of your oral care. We are a fully digitalised office. Through the use of our advanced modern technology and latest equipment, our patients receive efficient and safe dental care.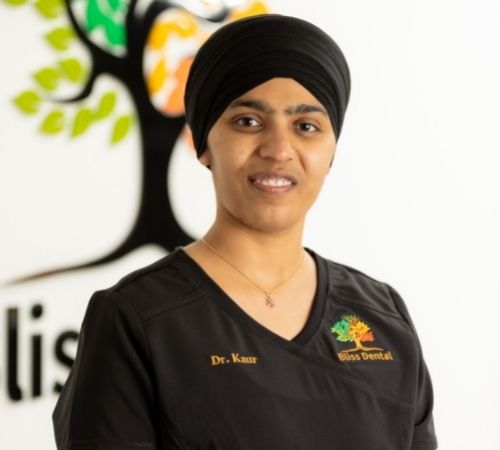 Dr. JASPREET KAUR
Dentist
---
Dr. Jaspreet Kaur is a compassionate human being who cares deeply for her patients' well-being and dental care. Dr. Kaur immigrated to Winnipeg in 2009. She obtained her D.D.S from university of Minnesota in 2014. She has been practicing in the dental field for over a decade. Dr. Kaur is an active member of Canadian and Manitoba dental association. Dr. Kaur worked and excelled at being an associate dentist at two dental offices in Winnipeg before starting her own practice. She enjoys continuing her education in all aspects of dentistry and is passionate to provide optimal dental care to her patients. When not in the clinic, Dr. Kaur enjoys spending time with her family and friends, going on nature walks, riding her bicycle and reading books. She is a key member of the community and volunteers tirelessly. She gives dental care seminars to young children and families at kid's summer camp every year.
JASHARPREET SINGH
Office manager
---
Mr. Jasharpreet Singh (Jas) is the office manager at Bliss Dental. Mr. Singh earned his MBA from Birmingham International College, U.K. His strong sense of work ethics, understanding of processes and honesty has enabled him to work at various Management levels. In addition to his work, Mr. Singh is always actively involved in the community by volunteering with his open heart and genuine nature.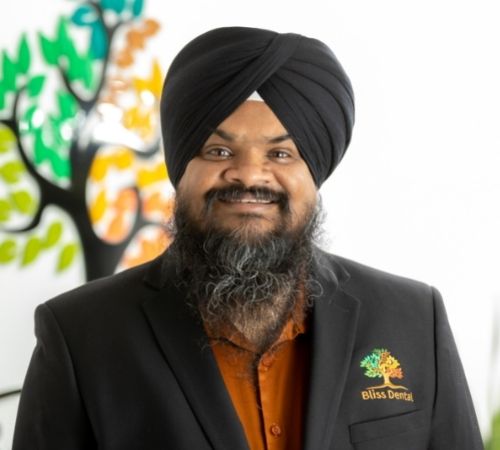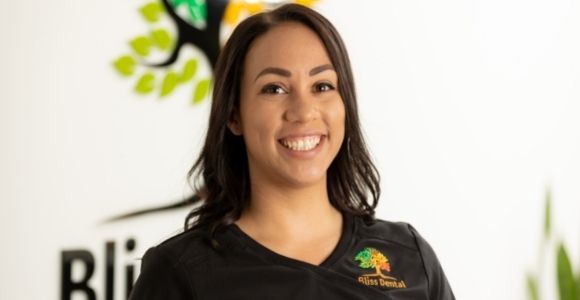 Carol Ann
Dental Assistant
---
Carol graduated from CDI College as a level two Registered Dental Assistant. She joined Bliss Dental in 2019 and has been working here ever since.
Carol loves meeting new people and interacting with them. She feels it is very important to connect with her patients and find out what their dental concerns are so that she can educate them to improve their overall health. She works chairside with the dentist and enjoys her regular duties to keep things running smoothly.
Outside the office, Carol loves to spend time with her family and friends. She also enjoys the outdoors and listening to music.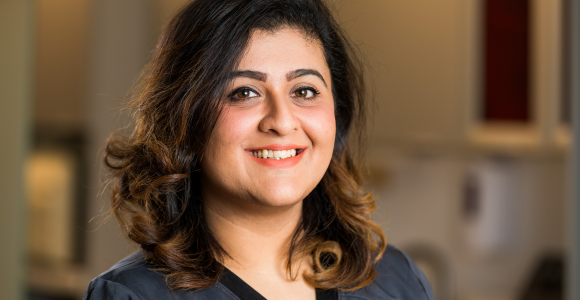 Attiya Khan
Dental Assistant
---
Attiya graduated from CDI college as an Intra-oral Dental Assistant phase ll. She joined the Bliss Dental team in 2019 and has been working there ever since. Ms. Khan truly enjoys the diverse and welcoming environment and loves interacting with patients in an easy-going positive atmosphere. She relates to being a caring and compassionate member of the team and takes immense pride in helping patients to maintain and achieve a beautiful and healthy smile. She is often heard saying, "You don't have to floss all your teeth, just the ones you want to keep".
When not at work, Attiya is passionate about being outdoors, exploring new places. She likes to spend quality time with her friends and family and enjoys shopping, watching movies and cooking.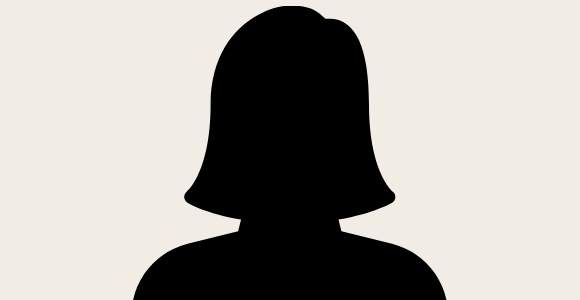 Denniel Bancolita
Dental Assistant
---
Denniel Bancolita recently joined Bliss Dental. She loves working with heart-warming, passionate and caring people.
Danniel is constantly working hard to advance her skills as an assistant. She is continually learning new techniques so that she can provide the best patient care.
In addition to spending time with her family and friends, she enjoys binge-watching TV shows and movies.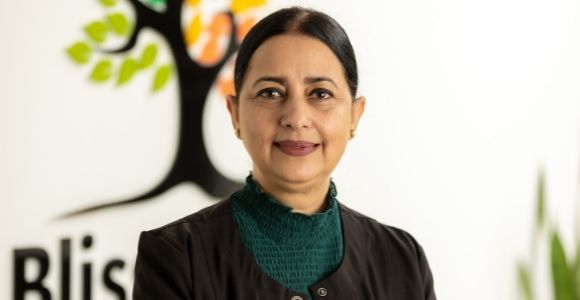 Dalmeet Bali
Dental Administrator
---
Born and raised in Kashmir, Dalmeet attended St. Joseph's and subsequently Mallinson Girls' High School. She graduated from the University of Kashmir with a Bachelor of Arts, majoring in Literature and went on to earn a master's degree in English Literature. After working as a college professor for two years, Ms. Bali moved to Canada with her husband and two children.
While working as a management professional, Dalmeet met Dr. Kaur for the first time and immediately felt a connection with her. She was drawn to the Bliss Dental team's dedication to patient care and decided to transition into the dental field. Ms. Bali is committed to constant growth; she strives for perfection and seeks opportunities to expand her knowledge in oral health.
Dalmeet works closely with patients and her role with the practice involves financials, treatment coordination, and scheduling. In addition to developing flexible payment plans and helping patients gain a better understanding of their treatment options, she handles insurance billing to ensure patients optimize their benefits. Ms. Bali is an integral part of our team; her caring demeanour and positive attitude make our patients feel at ease during their dental visits.
In her few quiet moments, Dalmeet indulges in the art of food styling, interior decoration, and photography. Friday nights designated as pizza and movie night are a beloved family tradition that she loves and looks forward to each week. And yes, she has a deep affection and fondness for shoes.